By Sid Chadwick – 01/19/18
Published in American Printer
"My job duties have noticeably transitioned from managing jobs — to developing and managing people — particularly as we've expanded both our product lines…. and revenues….."…..Mike Milota, V.P.of Manufacturing, WestAmerica Communications
INTRODUCTION: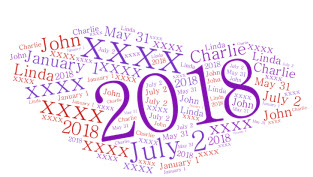 Note: Not everyone thinks naturally in terms of,  "Where do we want to be in two years —-  and —  who on our Team — today — can — can not — get us there….?"
Question: "If a tornado came through and wrecked your plant, which employees — would you take with you — to start-over…?"
Painful Question: "How many disasters, here at home — and on the global scene — could have been avoided — if someone who saw — or heard 'the whisper' — had acted, rather than waited….?"
SUMMARY:
How many really important issues — are only in your head — just for you to think about…?
Doesn't a Team — almost always — perform better than an individual….?
When we put something in writing…..it becomes important….!
When I put an important issue up, on a wall — in a public venue — including, "What I'm to do, by when" — I've created accountability….!
A Cross-Training Schedule — with real teeth — suddenly becomes real —when the Plant Manager publishes it — in a public venue, with dates and names…..!
"You cannot play with the animal in you without becoming wholly animal, play with falsehood without forfeiting your right to the truth, play with cruelty without losing your sensitivity of mind. He who wants to keep his garden tidy doesn't reserve a plot for weeds."………..Dag Hammarskjold